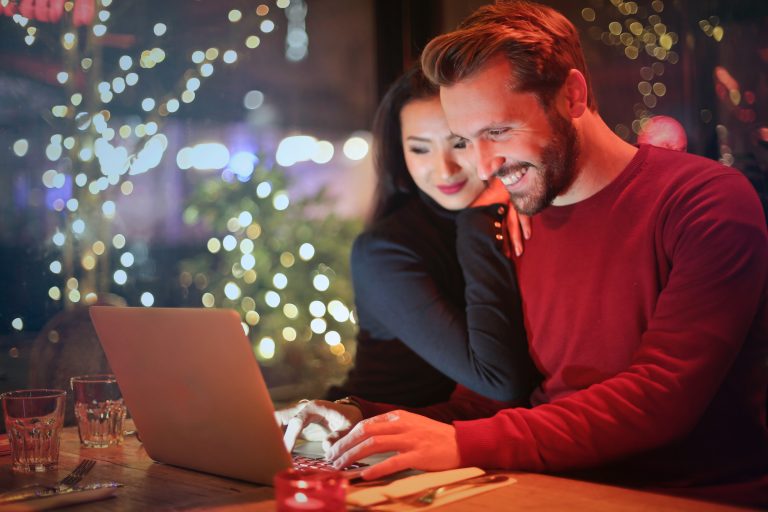 Black Friday and Cyber Monday have come and gone – but there's still so much work to do and sales to make before 2020 comes to a close! Sure you've discounted your products and services, made a few sales and acquired a few more followers.. but there's still time to finish the year out with a bang, and I'm not talkin' about New Year's Eve fireworks! According to 
BigCommerce
, nearly 40% of online sales are generated in the 
last three months
 of the year – October, November, and December. Being the last month of that, 'tis definitely the season! Many businesses have found themselves struggling during most of 2020, and now is the perfect time to make up for those losses. A successful holiday marketing strategy will help to win clients back, obtain new clients, gain more traffic and engagement on your website and social media and boost sales. But how do we do it? What is working right now in your industry? How are some companies thriving while others are still riding the struggle bus? Glad you asked!
Here are our Top 6 Winning Holiday Marketing Strategies:
1) Do your research – Businesses send shoppers a variety of offers during the holiday season, and consumers frequently check their emails for deals. Ideas can be found in your inbox and your mailbox, you've likely noticed a few already. Look up competitors in your area. What types of promotions are they advertising at this time? What colors and wording are they using? Jot down the things that stood out the most to you and use those ideas as a starting point for your own holiday promotions.
Idea: Send multiple emails that highlight your deals, promotions, or seasonal products and encourage shoppers to buy now while they're on sale.
2) Introduce a rewards program – People love getting free stuff. Whether your rewards program involves points towards free stuff, discounts, or cash rebates, shoppers are incentivized to continue purchasing your products/services when they know they're getting rewarded for it.
Idea: You can encourage shoppers to spend more by adding a reward for spending the higher amount. So if there's a product they want that's $25, incentivize them with a free gift, free shipping or discount if they spend $50.
3) Boost your website and social traffic with a contest – We wrote about this a few months back – contests, especially giveaways, are as valuable as gold during the holidays! Everyone's looking for a deal and free stuff, and knowing their chances of winning are high on social media, the followers will come flocking towards your page and products! Check out our article here on
how to boost your traffic using social media contests
.
Idea: Create your contest one of two ways: 1) You can create a post with your contest details and have contestants click on a link in your bio that leads to a landing page entry form on your site or 2) you can do an Instagram-only contest with the sole intention of growing your following. This alone can build buzz around your brand until you're ready to start promoting products!
4) Use Hashtags on social media – Believe it or not, many businesses fail to use hashtags adequately to promote their brand. Using generic hashtags like #sale and #promotion does absolutely
nothing
to promote a small business located in Salt Lake City selling dresses. Get the point?
Idea: use hashtags specific to your area with between 5,000-100,000 posts/mentions for best results.
5) Retarget customers – According to
WebFX
, an astonishing 
96 percent of customers
will leave a website without making a purchase. This means that only four out of every 100 people visiting your site buy your product or services. This email will remind the reader that they left items in their cart, and encourages them to return and complete the purchase.
Idea: If a shopper provides their email but doesn't check out, send a follow-up email reminding them that they left items in their cart. Incentivize them with an additional reward such as free shipping or an additional 10% off if they complete their purchase within the next 12 hours.
6) Create a time-sensitive offer – Don't just promote everything on your site all at once during the month of December, find your top-selling products and promote those items individually with time-limits on each offer. Share specific information about them on social media including uses, customer reviews, use wording to highlight that particular product as "hot", and share your inventory numbers so they will see that the products are selling fast.
Idea: Promote a different product each week of December – with a special discount and free shipping. Make the promotion last 24-48 hours only, enticing customers to "get it while you can".
We wish you the best holiday season this year, if you have questions or there is anything we can do to help you continue to grow your business during and after the holidays, feel free to email us anytime at
hello@themomempire.com
.