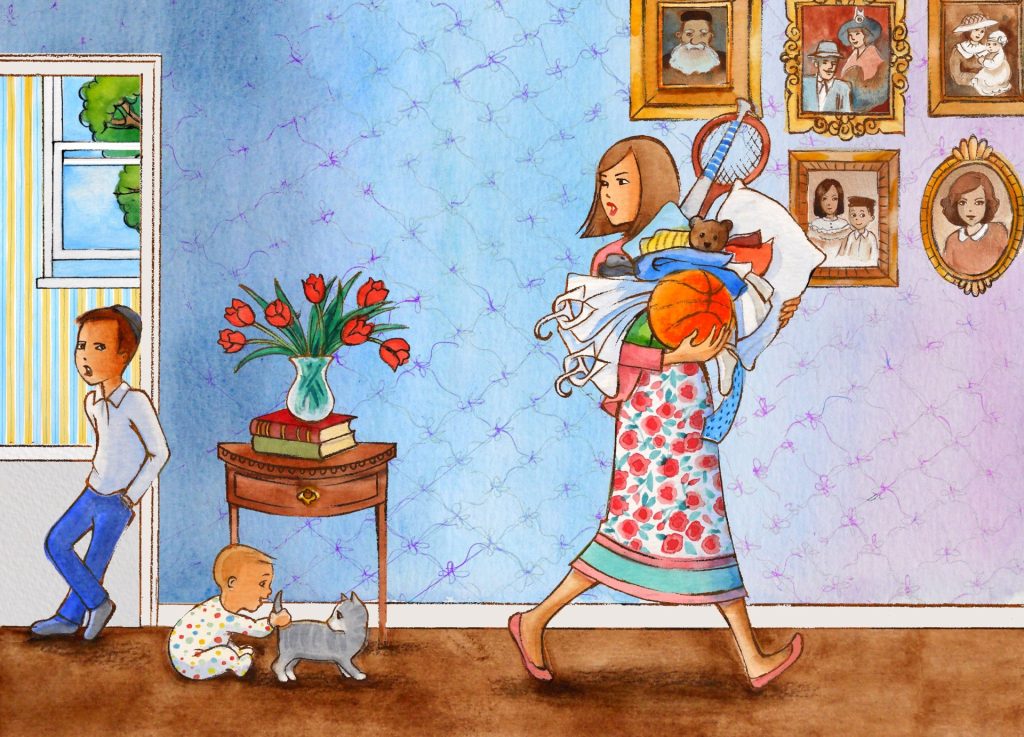 Dena Ackerman: Fine artist, illustrator, writer, & teacher
As a mom, how do you prioritize your day?
My top priorities are taking care of the kids and house, and getting enough work done to pay the bills! After getting the kids off to school in the morning, I have about 5-6 hours before the they start coming back home. I have 5 kids, ages 4-13. When they were babies it was much more of a challenge, working around feedings, nap times, and keeping them entertained, but it was during those years that I starting building up my business and client base, and I'm still not quite sure how! I can still remember painting with one hand and holding/nursing a baby with the other.
When the kids are home I try to focus on them, housework, shopping, and running errands, though I'll slip in a little work if I can manage it. Sometimes I work at night after the kids are asleep, if I have any energy left!
What made you decide to start your business or blog?
I have been drawing and painting since I was a little girl, but never considered doing it professionally until about 8 years ago. A friend of mine knew someone who needed an illustrator, and recommended me.
That was my first published children's book, and I realized that I could make a living creating art and illustrations! I've illustrated dozens of books to date, including picture books, chapter books, text books, and others. I also create illustrations for book covers, social media content, ads, and more. I take painting commissions and teach art in a local art school as well.
I feel incredibly blessed to be able to work from home, be available for my kids, do something I love, and support my family at the same time.
Who are your biggest influences?
My parents and grandparents were my biggest fans and encouraged me to take art lessons and make the most of my talents. They taught me many valuable things that have helped me grow as an artist and a mom: to love books and beauty, to believe in myself and respect others, to be principled and honest, to work hard, and to have a sense of humor.
As far as art influences, there are too many to count, but some of the greatest include Michelangelo, Monet, Sargent, and Rockwell. Many beloved books from my childhood had illustrations that continue to influence me, such as Trina Schart Hyman, N.M.Bodeker, Edmund Dulac, and Hilary Knight.
What advice would you give moms who work from home?
I find the greatest challenge of working from home is getting started and staying focused! What usually works for me is:
GETTING STARTED: If I get out my art supplies and have my reference material ready right away, that's 75% of the battle! The rest of my day is much more productive, as opposed to the days when I get sucked into emails, social media, or household chores.
STAYING FOCUSED: I like to work in silence, but if my work doesn't require too much brain power, I listen to a podcast or a show. This helps me stay focused and keep my mind from wandering. If I need a break I'll get something to eat, check email or social media, throw in some laundry or make the beds. That's productive too, right?!
What advice would you give moms who are working to start or build their business?
Be prepared to sacrifice things like sleep, showers, and a social life!
(But if you're a mom, you're probably used to that, right?)
What one word would you choose to describe yourself?
Dedicated