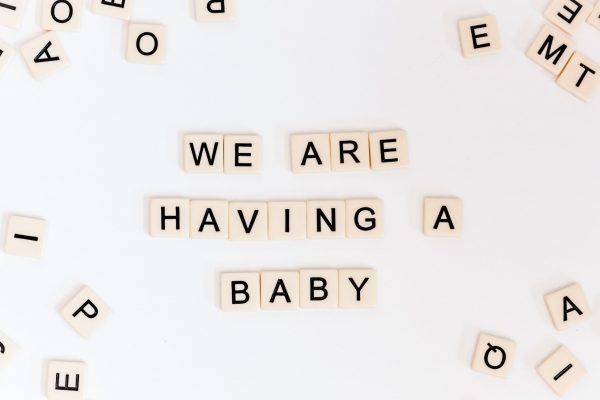 by Alyssa Truesdell
I know what you're thinking…another article all about the baby gear I NEED. But, don't worry, it's not…just keep reading!
Becoming a mom is AMAZING. Well, mostly. Becoming a mom is also intense and scary and makes you feel every emotion possible and sometimes all at once. I'm sure your doctor has mentioned some ways to keep your body healthy and they are monitoring that and the safety of your baby, but they aren't always checking in with your mental health. In the largest sense, that is up to you to start the dialogue with your care provider. You know your mind and body best, right? (Sort of, being pregnant sometimes makes you feel like a host.)
Feeling overwhelmed and anxious about bringing new life into YOUR life is totally normal. Every new mom to be has times where it can get to be a bit much and may start to panic them. Again, totally normal. During my first pregnancy I noticed that I was on the brink of panic attacks semi regularly, that feeling started to intensify as the due date came closer. Life also has a funny way of testing you during pregnancy, in some way or another it seems things always happen, big or small. For me it was several life changes that helped contribute to my near panic attacks.
So, what are some things you can do to help calm your mind and bring yourself back off the panic ledge…? Here are a few suggestions:
GET OFF GOOGLE. – I literally cannot stress this enough. Know your limits. Don't Google births, unless you think you can handle that or are seriously choosing a birth plan. (talk with your doctor or care provider first)
TAKE OUTSIDER OPINIONS WITH A GRAIN OF SALT. – Seriously, I have no clue what it is about seeing a pregnant woman, but other women constantly feel the need to go into detail about their pregnancy issues or birth issues to expecting moms. I had one mom tell me all about how large her son's head was and the damage that did to her. Please try not to let that psych you out. EVERY pregnancy and birth is totally different, one woman's trauma does not mean it will be your trauma.
FIND YOUR PEOPLE. – Find your crew, these are people you can be honest with and who will support you when you have weird questions or just need someone other than your family members. Of course, talk with your family, but try to join a new mommy group. Being alone with your feelings can be so much worse. Let it out girl, let it out. Know, there is always professional help out there if you can't find your group. You do not have to be alone. (Don't worry, there's an app for that! See below)
TAKE CARE OF YOURSELF, MENTALLY. – I started reading some mommy blogs when I was pregnant, and one mom said she took a lavender bath every night. Just a few drops of lavender oil in the tub with some bubbles, so simple and so calming. Find what works for you. Walk outside, sit outside, take a drive, find a book series, find a craft project, start using adult coloring books, whatever floats your mental health boat.
FIND AND RESPECT YOUR LIMITS. – If you are a planner and it helps you to write all the things down, plan ahead, know your birth plan, have your postpartum leave or care all set up, then do it. But know your limit. Don't make yourself crazy. Leave room for life to happen in there. If you know having too much planned will stress you out, then respect that. Listen to your body and don't push it to the brink. Try to remember you are growing a little person in there and you are allowed ALL THE GRACE.
There are probably a million more tips and tricks out there. These are some of the ones I found helped me and helped my other mom friends. Please feel free to share some of the ways you or your momma friends dealt with the pregnancy information overload? Leave us a comment.
App for finding other moms near you: Peanut
Link for finding a counselor or therapist – (this is not your only resource): Psychology Today