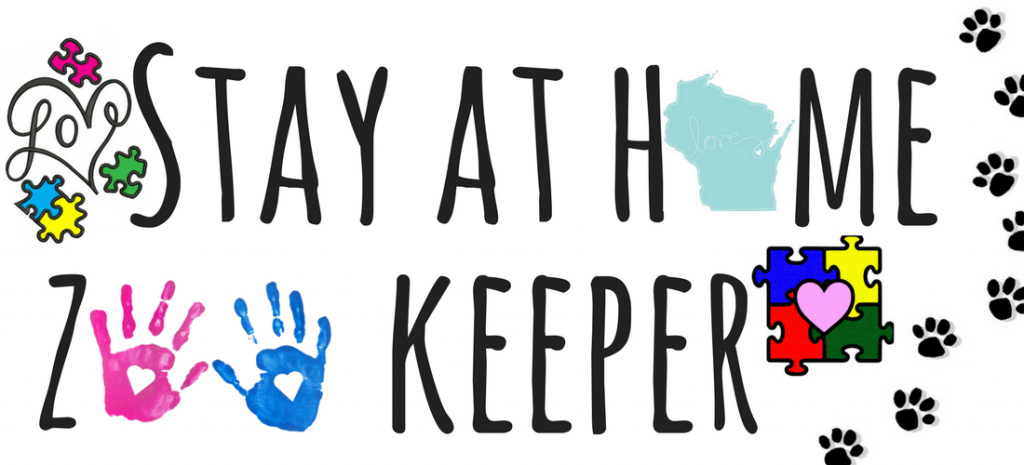 Siraya Gloudemans, Mrs. Zookeeper:
Took my journal and made it into a blog that can help others to navigate motherhood. I married my high school sweetheart & love of my life in June 2011. Alex will occasionally guest blog and share his perspective of being a parent in this crazy house. We have rescued our Puggle in February 2012. We got Badger after we were struggling getting pregnant & I needed a baby to love–to get pregnant 6 months later. 
After a difficult time getting pregnant, months of modified bed rest for irritable uterus, and a couple other scares, we finally had our miracle little boy, Nolan Alex, on August 2014. Nolan is a bright boy who has brought (& continues to bring) so much joy to our life. After his 1st birthday, & with no difficulty at all, we got pregnant again. After a scare with her heart, very small head, and more irritable uterus, Stella Rose was born on June 2016. Stella's birthday was also my last day of school and teaching 4 year old kindergarten–a job I absolutely loved and had a huge part of my heart and identity. 
I chose to stay home with the two kids and watch them grow into little people. September 2016- 1.5 weeks after Nolan's 2nd birthday, my teaching training kicked in and I realized the quirks, regression, and difficulties Nolan was experiencing could not be linked to being 2, being a new big brother, and being just plain quirky. After tests, pediatrician visits, referrals, more referrals, and then finally an autism assessment, Nolan was diagnosed with level 2/3 (but going with 2) autism in January 2017. We are now expecting baby 3–saving the gender for a surprise on baby's birth day. Join me as I navigate all these many roles and hopefully offer someone who is also going through one, some, or all of these situations some sort of community, camaraderie, and peace.
As a mom, how do you prioritize your day?
I start my day with all therapies and classes planned out. I then factor in any/all errands needed and how can it be done on the way to/from the therapies. Then fit it meals and naps. During naps I plan blogging and house cleaning that needs to be done.
What made you decide to start your business or blog?
I started as a journal to share our journey with our of town family. It grew into helping all moms fell connected and part of a community. We're all raising a our own zoo!
Who are your biggest influences?
I have learned a lot from findingcoopersvoice, thespectrumcompass, rockymtnmomma3, and themommytruth
What advice would you give moms who work from home?
Block scheduling. Block out time for errands, self care, meals, appointments, and weekly activities.
What advice would you give moms who are working to start or build their business?
You have to invest money to make money, but having something you love to do and are proud of is worth it.
What one word would you choose to describe yourself?
Ambitious